Fitness and Health
Paying $300 for a watch that can be replaced by a $30 fitness tracker: Pixel Watch 6 months laters
Google's Pixel Watch is my first and (probably) last smartwatch.
As a tech writer, who's constantly bombarded by content related to various smart tech gadgets, I've been a proud smartwatch avoider for nearly a decade now. Considering my job and Twitter timeline, I'm convinced I deserve some sort of a medal for that.Jokes aside, it's not like I haven't thought about buying a smartwatch. In fact, I've been tempted on a few ocasionas, primarily by Huawei's tickers, which boast long battery life, and, of course, the Apple Watch, which is the most obvious choice for someone who uses an iPhone as their primary phone. Nevertheless, none of that matters, because I settled for a cheap fitness tracker about three years ago, and I haven't looked back.Today, if I'm to reevaluate my decision to go smartwatch-less based on my experience with Google's very first Pixel Watch, I'm happy to report that I don't think I've been missing out on too much. But is it because I'm not the target audience for any smartwatch in general, or because smartwatches simply aren't good enough to justify their price, or because the Pixel Watch lasts less than a day with heavy use (wink, wink)?
Here's what I think about the Google Pixel Watch six months after the original debut of what's supposed to be one of Android's "default smartwatches", and why I think most people will be better off without one.
Google Pixel Watch 6 months later: Google Assistant makes the first Pixel Watch as smart as it is, while the anti-Apple design makes it the right choice for any occasion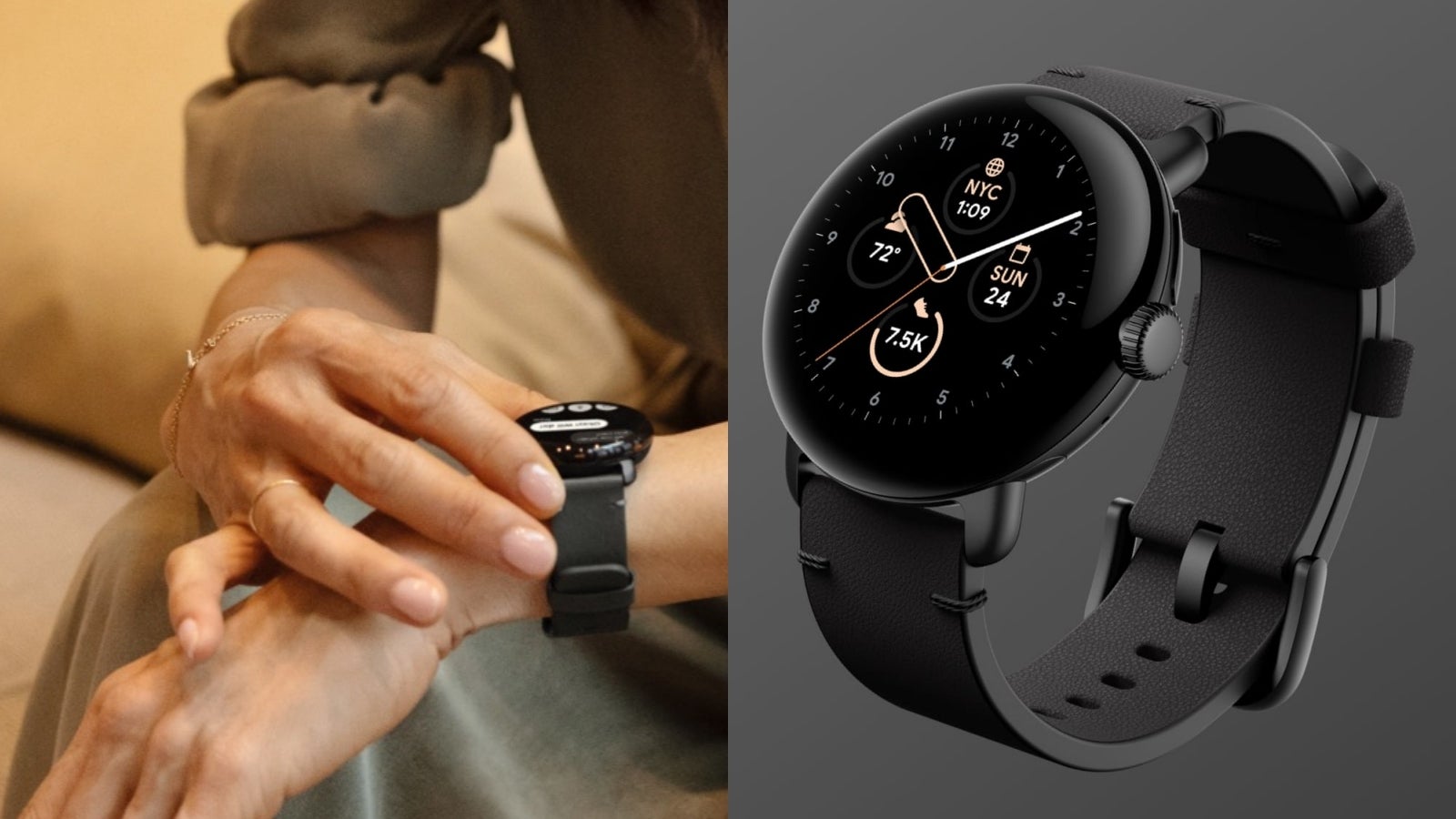 Let's start by talking about what makes the Pixel Watch good!
Without a doubt, the fact that this is the "Google" watch is the biggest strength (and biggest weakness) of the Pixel Watch, and what makes it special. Having the Google Assistant a click away (as opposed to Siri) at all times is a convenience you quickly start to appreciate. Of course, this depends on your relationship with the rest of Google's devices, and how deep into the Pixel/Android ecosystem you are.As someone who keeps Google's most affordable Assistant-enabled Bluetooth speaker, the Nest Mini, in his living room, playing and controlling music on the Nest Mini directly from my watch is truly the most underrated feature of the Pixel Watch. It's a simple convenience, which seems to prove the smartest features are the ones that make things easier for us.
Although I prefer the design of Huawei's smartwatches, which tend to look more classic, I actually find the Pixel Watch quite attractive. Of course, looks are subjective, but what isn't up for debate is that the Pixel Watch is easy to combine and wear with any outfit. As someone who doesn't own a dozen watches (I also don't have any extra bands for the Pixel Watch), I really appreciate the versatility of Google's wrist clock. Speaking of extra bands for your Pixel Watch, these could easily turn it into something fancier that you can wear on special occasions.
As someone who finds the Apple Watch to look more like a "mini computer" than a watch, I'd say what helps the Pixel Watch look good with just about any outfit is how minimalistic and how round it is.
Looks are subjective but the Pixel Watch looks good, and certainly "classier" than my fitness band; moreover, unlike the Apple Watch, the Pixel Watch is circular, which is the shape I associate a watch with – it looks good when combined with any outfit, which isn't the case with my fitness tracker or the squarish Apple Watch
Using the Pixel Watch as a remote control for my Pixel 7 Pro and my Google Nest Mini might be the least impressing thing about the watch, but it's what makes it truly convenient for me
Having Google Assistant on your wrist makes simple requests such as setting timers, and Googling things even quicker and easier with one exception – the loudspeaker on the Pixel Watch is relatively quiet; still Google assistant is the feature that makes Pixel Watch as smart as it is, and Google's ticker wouldn't be the same without it
Although I don't make use of all the fitness and health tracking features, I must to admit the Pixel Watch is indeed a great fit for those who need to do that; I've been particularly impressed with the Sleep tracking feature, which seems to accurately reflect how good my sleep was with detailed information about my sleeping habits
Pixel Watch is my first and probably last (Google) smartwatch: Poor battery life, bad charging experience, and an unnecessary $10 subscription make Google's debut smartwatch difficult to recommend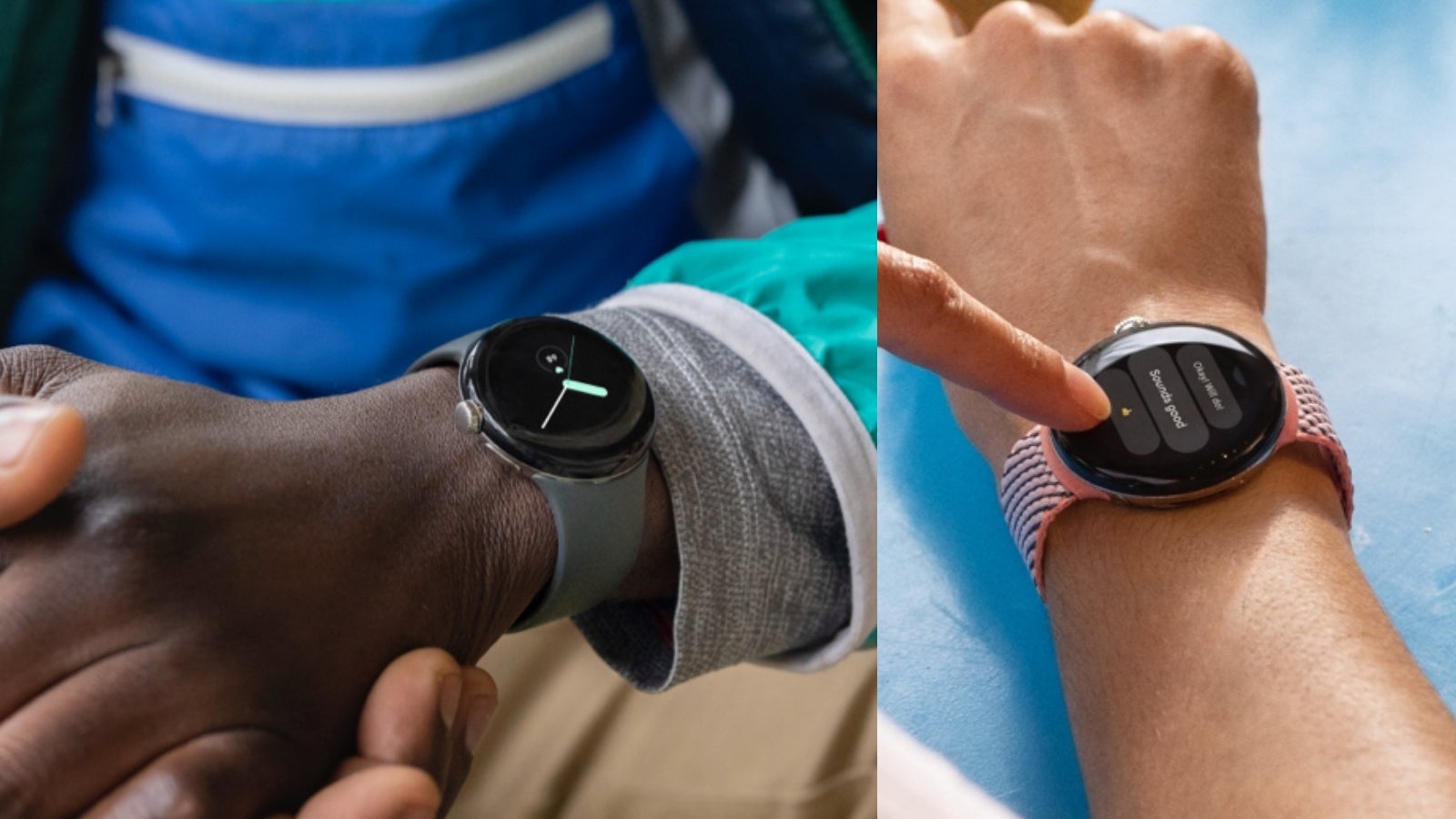 As a first-time smartwatch user, I have a few main complaints that I'd like to file…
Without a doubt the biggest problem with the Pixel Watch is battery life; the watch barely lasts a day on a single charge, and you can expect features like the Always-on display and sleep tracking to reduce battery life by at least 20%; heavy users, don't be surprised if you need to top up your Pixel Watch before the end of the day
Related to the subpar battery experience, the second issues I take with the Pixel Watch is with the fact that Google didn't make it (officially) compatible with Qi wireless charging and Reverse Wireless Charging on the back of my Pixel 7 Pro; this means you're supposed to charge your Pixel Watch only with the charger in the box; I say "supposed to" because as it turns out wireless charging on any Qi charge seems to work fine (thanks for making things confusing, Google; what isn't so "fine" is the overall charging experience, which is a total pain in the rear – the bundled magnetic charger has the weakest magnetic connection I've ever witnessed, while to charge your watch on a wireless charger or the back of your phone, you first need to remove the straps (which itself can be a very annoying process), as otherwise the watch doesn't lie flat and floats above like a spaceship
The Google Pixel Watch is compatible with wireless charging but not designed for it, and I'm not sure whether that's a good or a bad thing. The poor charging experience and subpar battery life makes Google's debut smartwatch rather difficult to recommend to anyone but the proudest Google Pixel users.
In case you weren't aware, Google acquired Fitbit in beginning of 2021, which is why the Fitbit fitness-tracking app is now the default way of tracking your health and fitness data on Pixel Watch; unfortunately, Google has decided to lock certain "premium" fitness tracking features behind a $10 monthly subscription, which seems a bit unfair and like a missed opportunity to give people another good reason to buy a Pixel Watch over competing smartwatches; Andrew Romero from 9to5Google has done a great job at breaking down the difference between the free and premium features you get with the Fitbit app on Pixel Watch
Finally, Google and bugs are two words I'm usually afraid to see in one sentence, and although I haven't encountered many problems with the Pixel Watch myself (again, I'm a light user), this doesn't mean the first Pixel Watch is bug-free; for example, some notifications can take up to 10 minutes to arrive on my Pixel Watch, while other users have reported bigger issues like the inability to activate LTE with certain carriers, lack of WhatsApp notifications, inability to sync data with Fitbit app, late alarms, and problems with charging (which might or might not be caused by the weak magnetic charger); Jean Leon from PiunikaWeb is tracking most if not all Pixe Watch bugs and updating their status
Pixel Watch 6 months later: Not paying $300 for a smartwatch that can be replaced by a $30 fitness band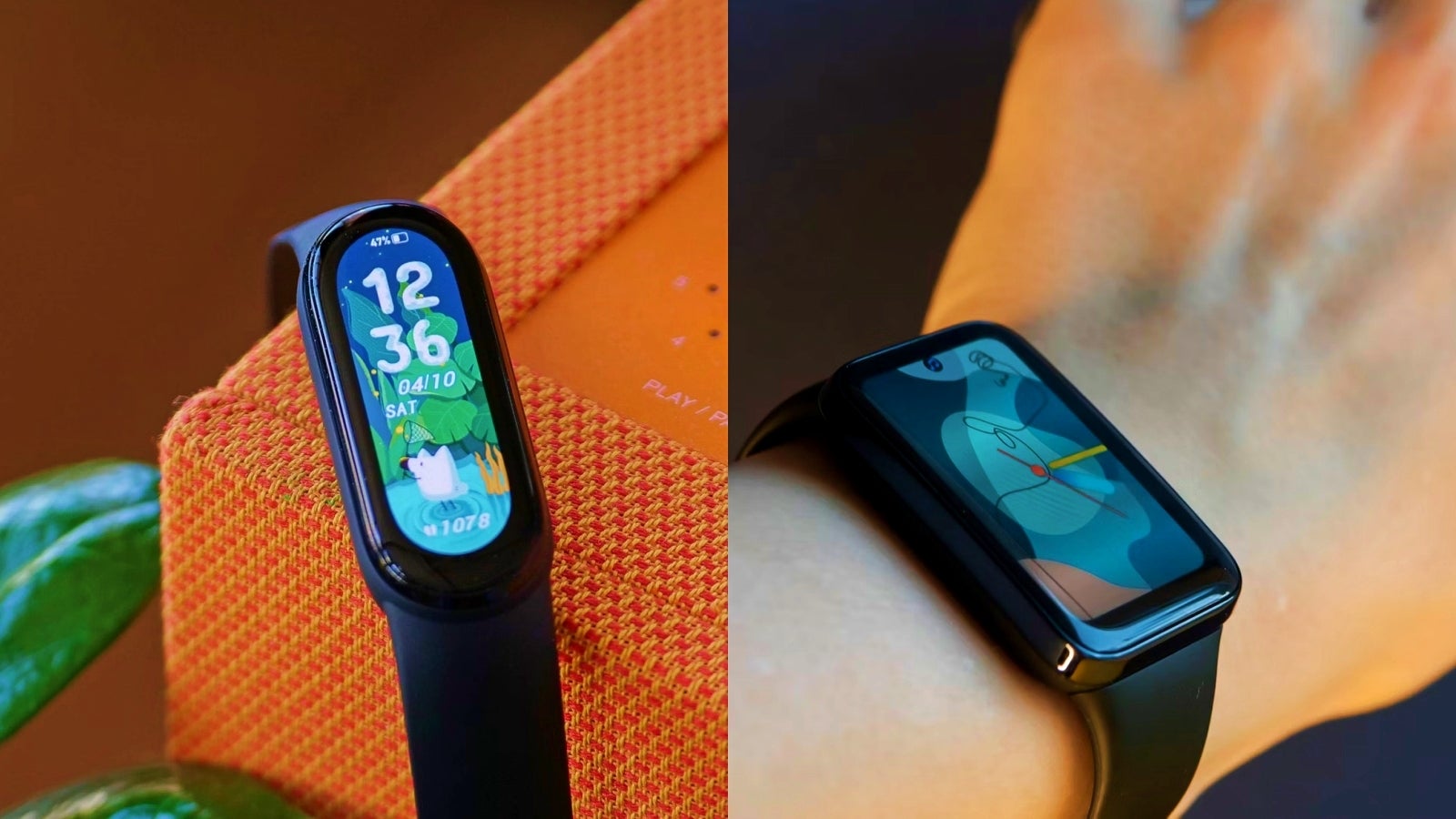 My Xiaomi Mi Band 5 does fitness tracking, shows me the time, and let's me set up timers for 10% of the price of Pixel Watch. Oh, and it lasts 2 weeks on a single charge.
Compared to what it can do and, more importantly, for how long it can do it (battery life, again), I don't see why the Pixel Watch and other smartwatches in this price range cost $300-500.
I say that because, in the end, none of the issues I take with the Pixel Watch are strictly unique to Google's debut smartwatch. In fact, quite the opposite. Apple and Samsung's entry-level smartwatches are also famous for lasting just about a day on a single charge (their more expensive watches can last a bit longer 2-3 days but they cost as much as a premium smartphone).
In other words, Google walked itself into a product category, which has sort of been "flawed by design" for years now, which doesn't make it a bad business move. However, to get me to buy and use an expensive smartwatch, I'll ask manufacturers to make them last a week on a single charge, and let me charge them on any wireless charger. Huawei's smartwatches come the closest to that but they aren't exactly a perfect fit for a Pixel, let alone an iPhone user.
Is it likely that I'm simply the wrong target audience for something like a Pixel Watch? Sure! I mainly use my Xiaomi Mi Band 5 to track my steps and set the occasional timer (when I'm cooking). But guess what – so do most people. However, my $30 Xiaomi fitness tracker last two weeks on a single charge, which means I don't even need to carry its proprietary charger when I travel. Having to remember to charge my Pixel Watch every night (or twice a day) is an inconvenience I'm not ready to pay $300 for.
Pixel Watch 2: What Google needs to improve to get me to become a full-time smartwatch user
Although we didn't hear anything about an upcoming Pixel Watch 2 at Google's recent I/O conference, this isn't a reason not to start thinking about the upgrade to the Pixel Watch, which (according to early reports) might debut alongside the Pixel 8 series this fall…
Shocker! My first request would be for longer battery life. Ideally, the Pixel Watch 2 would last about a week on a single charge. Now, the smartwatch users amongst you will think I'm crazy to ask for that, but considering Huawei and Honor smartwatches can last up to two weeks before they need to be charged, my thinking is wishful but far from unrealistic. With that in mind, I'm aware that Apple and Samsung's smartwatches (Google's primary competitors), aren't exactly battery champions either, so let's start with something more realistic like a two-day battery? I'm negotiating with and by myself here…
Moving on, it goes without saying that the ideal Pixel Watch 2 wouldn't only officially support Qi wireless charging, but it'd also be designed to do so. This would make Pixel Watch 2 easier to charge with any standard wireless charger but also enable charging your Pixel Watch on the back of your Pixel smartphone without having to remove the watch straps.
What also goes without saying (a saying that makes no sense when I know I have to say the thing), is that the Pixel Watch 2 desperately needs a new (wired) charger. Of course, the best solution would be USB-C but since there doesn't seem to be enough space in smartwatches for a USB-C connection, I'd settle for stronger magnets in the current charger design.
And finally, let's get rid of the need for a $10 Fitbit subscription for "premium" Fitbit app functions, Google? Or make it part of The Google One plan? Or the YouTube premium plan?
Pixel Watch 2 – fix it or make it at least as cheap as the Apple Watch SE
And in the very end (I promise!), I'd propose Google to reposition the Pixel Watch from a "premium" to an entry-level smartwatch by lowering the price to $250 to match the entry-level Apple Watch SE.Given that Google's phones like the Pixel 7a and Pixel 7 start at $500, a starting price of $350 seems a little too high for the Pixel Watch, which, at the end of the day, it's only an accessory for your phone.
Alternatively, Google can (and probably should) make the $350 asking price for Pixel Watch 2 worth it by addressing the issues mentioned in this story. A unibody design, slimmer bezels and a larger screen, a better, louder loudspeaker, and more color options would be nice for $350.
Do you have a Pixel Watch and are you happy with the value it brings?
Source link