On Friday, the Oregon State University Board of Trustees approved tuition fees for the 2023-24 academic year. This includes a 3.9% increase for returning undergraduates on the Corvallis and Bend campuses and her 4.4% increase for new undergraduates.
The Board of Trustees will support the Student Incidental Expenses Committee and the University Budget Committee, which are comprised of OSU faculty, staff, students, and administrators, as well as several public forums with students, faculty, and staff after months of work. Later, they unanimously approved the tuition proposal.
At the same time, OSU will increase university-funded student financial aid by $10 million. OSU's commitment to university-provided financial aid goes from $42 million in 2018-19 to $95 million next year.
OSU President Jayati Y. Murthy said:
"We take into account student needs, inflation, state support, and the economic cost of college education to students and families. The board will determine tuition and fees for the upcoming academic year. However, the university also plans to increase institutional student financial aid to $95 million to help students and their families most affected by tuition increases."
Approved tuition price increases apply to OSU's Corvallis campus, Oregon resident and non-resident students at OSU-Cascades in Bend, and taking courses online through Ecampus, OSU's top-ranked online education provider Applies to students. Approved tuition and fee levels are within board policy adopted to maintain annual tuition growth rates of 2% to 5%.
The Board also approved the following tuition increases for graduate students and students enrolled at Ecampus:
Increases range from 1.2% to 3.9% for continuing Ecampus undergraduates. Rates vary depending on the year the student enrolled, with recent cohorts having lower rates.

New Ecampus undergraduates increase by 1.2%.

Graduate students outside Oregon increased 3.9%.

Students enrolled in specialized graduate programs (Veterinary Medicine and Pharmacy in Corvallis, Physiotherapy at OSU-Cascades in Bend) increase by 3.9%.
There is no increase for graduate students residing in Oregon or attending Ecampus.
Student ancillary fees increase by 5% (an increase of $23.97 per quarter) at Corvallis Campus and 2.7% at OSU-Cascades, an increase of $10 per quarter. Ancillary fee rates are developed by the Student Government Committee and student leaders at her two campuses at Oregon State University and are recommended to the university president.
Student health and counseling fees will increase by a total of 5% at Corvallis and 10.1% at OSU-Cascades. OSU-Cascades is developing its medical services program in line with enrollment growth, which will support service expansion.
Student Building Loan/Debt Fees to support debt repayment and used to construct, repair, or renew Student Services Buildings will increase by $2 each quarter for Corvallis and Bend students, plus a quarterly $49 each.
Enrollment fee will not increase.
During the meeting, the Board also approved the following:
A resolution commemorating the life and contributions of Trustee Michelle Longo Eder, who passed away on March 12, 2023. She served as Vice Chair of the Board's Academic Strategy Committee from 2015 to 2021.

Construction of a 17,500 square foot Student Success Center at OSU-Cascades in Bend. The $21.6 million building will include spaces for student learning and tutoring, advice and counseling, and informal gatherings. It also provides a staff office for student success, health and wellness programs, student government and clubs, career counseling, and internship support.

This is the performance forecast for the 10 years from fiscal 2023 to fiscal 2034.

A resolution authorizing scholarships to be paid to student councilors with an annual income of less than $50,000 to attend official meetings of the board of trustees. The $160 per day stipend is intended to reduce potential barriers to board participation.
Also on Friday, the Board will:
Hear reports from student leaders from the university's Corvallis and Bend campuses, and updates from leaders of the OSU Undergraduate Senate, the OSU Foundation, the Board's Presidential Transition Committee, and the Higher Education Coordinating Committee.

I just received an update on the university's strategic plan and the 2023 legislative session.

I heard presentations on university protocols and principles of communication on social and political issues and local, national and global tragedies.
Three board committees met on Thursday.
The Executive, Audit and Governance Committee received progress reports from the Office of Audit, Risk and Compliance and received reports on information technology and security risks.
The Academic Strategy Committee was briefed on OSU's undergraduate and graduate programs. This includes progress on improving graduation rates, admissions and financial aid strategies. The Commission also received reports on accreditation and academic programs of institutions and programs in development or under review.

The Finance and Control Committee received an insurance and risk management update and heard an update on the proposed innovation district for OSU-Cascades.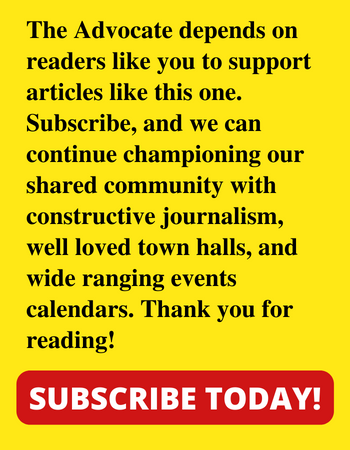 Source link