Jewelry
Jewelry by DeCory Celebrates Local Artists, South Dakota Products
Handcrafted jewelry, South Dakota products and Black Hills art galleries celebrating Lakota culture will be showcased at a new retail location in downtown Rapid City.
Jewelry by DeCory is the latest venture from Doug Napier, who has been in the jewelry business for 40 years, opening his Downtown Jewelry Monk studio in 2018. Jewelry by DeCory is located at 717 Main Street.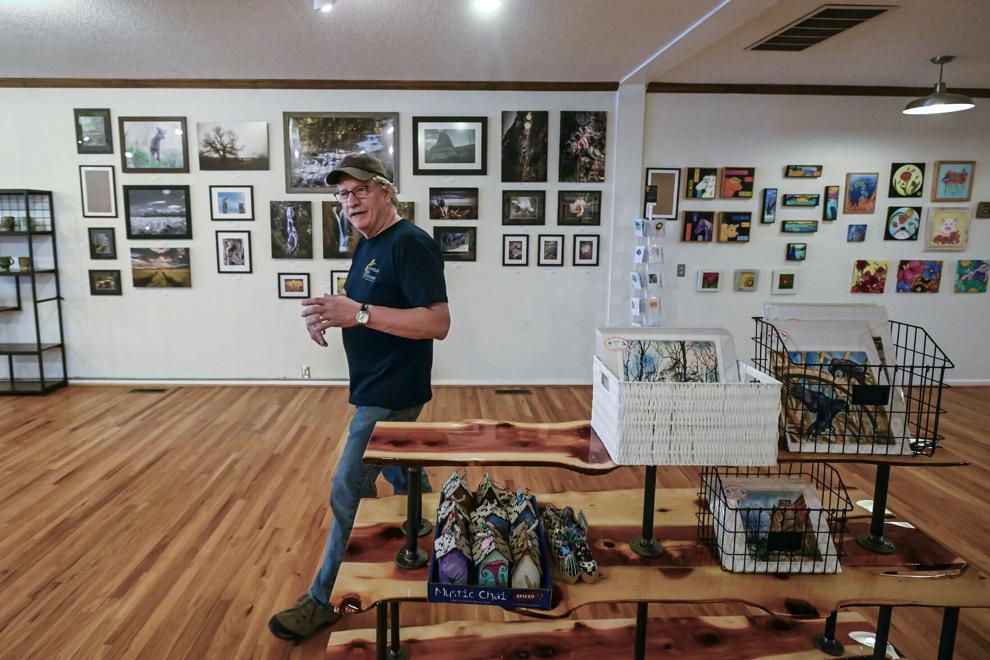 "We decided to open a retail store to highlight us and local manufacturers in the area," says Napier.
The shop is part retail and part art gallery of fine paintings and photographs by Black Hills area artists. Artist work moves in and out of the gallery every three months. Retailers carry jewelry, pottery and Elements of South Dakota (items made in South Dakota).
Napier has a soft opening scheduled for Friday, followed by a grand opening later this month. After the tourist season, Napier wants to host events for locals.
"Maybe we'll have some open mic nights to hang out with and visit other artists," he said. "We want the gallery to be an artist hub where people can come and share their ideas."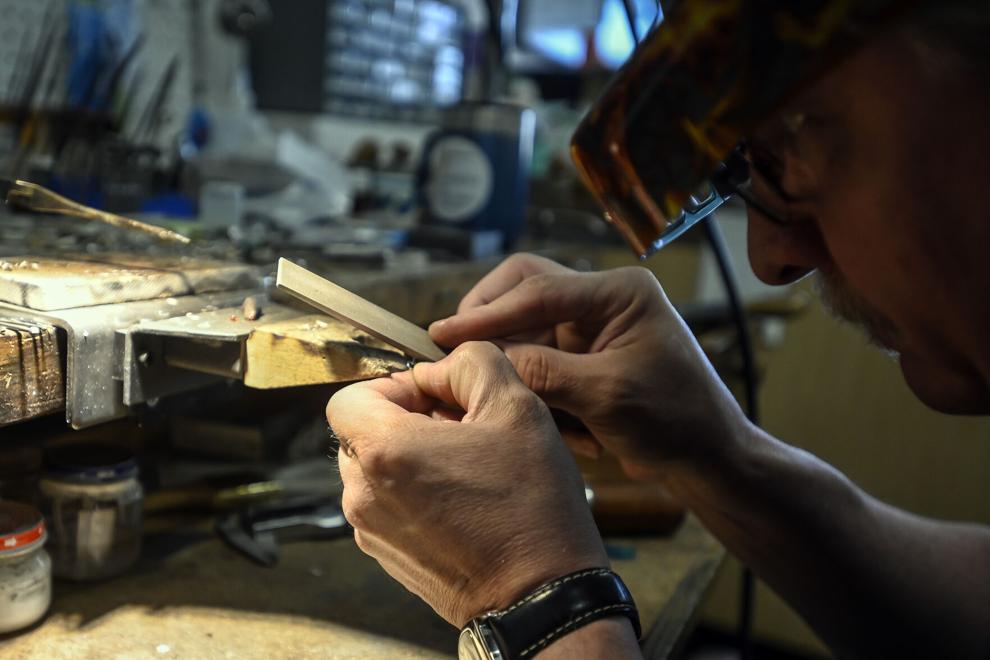 Focus on community and education
Napier is from Rapid City and his family is from the Rosebud Sioux tribe. DeCory is his mother's maiden name and Jewelry by DeCory pays tribute to his grandfather and uncle who had a great influence on Napier. He said the gallery showcases Lakota culture and the uniqueness of South Dakota.
Jewelry by DeCory is a sister company of Napier's Jewelry Monk, a training center and studio.
"Most of the jewelry sold in this region is actually mass-produced in manufacturing plants outside the United States. [Jewelry Monk] Our focus was on bringing talented artists back to work with us and being able to do business with them," Napier said. "Our goal is to take people in and he will teach them for two to three years, and then they will be ready.You can go anywhere in the world and get a job. We can work together."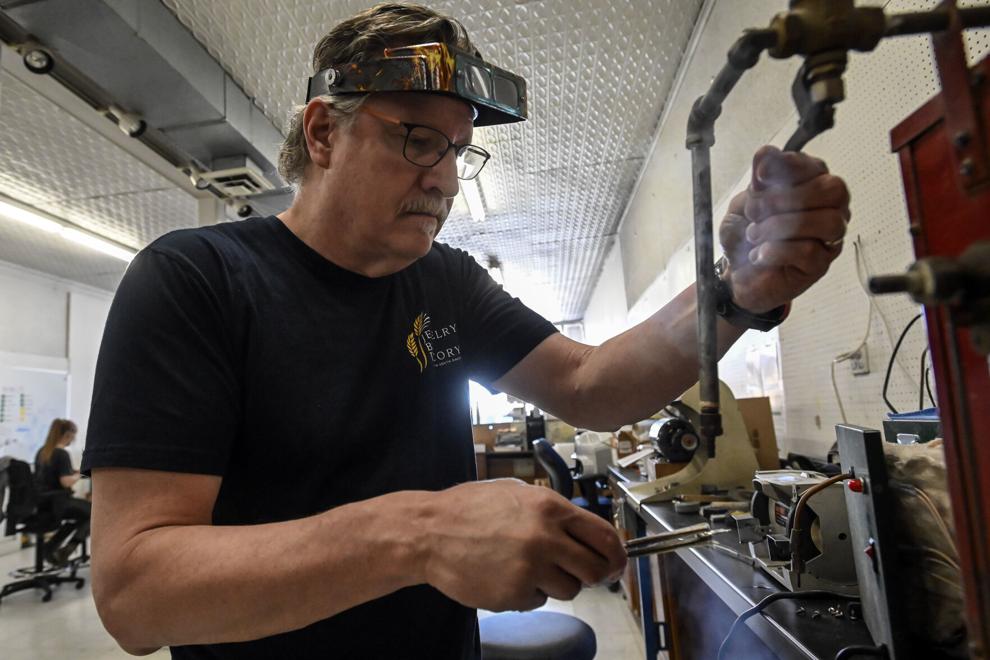 "Working one-on-one with people is a lot more fun. I don't do much consulting because I'm focused on building what's there," he said.
When the COVID-19 pandemic began in 2020, Napier looked for ways to expand its business and decided to pursue its goal of creating its own line of jewelry, including Lakota Legacy.
"Every piece of jewelry comes with a video explaining the importance of symbols such as water buffaloes and butterflies," said Napier. This year Lakota Legacy introduces the Nature series featuring jewelry adorned with acorns, sunflowers, cattails and cacti.
"We added stories to help promote Lakota culture in the region," says Napier.
"Underlying everything is education," he said. "We want to do something to promote the region, the people and the artists. If we can make jewelry that educates people or promotes something good about the region. , I'm interested."
Jewelry with simple and streamlined designs are mostly made of sterling silver. These pieces are priced reasonably to appeal to tourists seeking mementos of their visit to South Dakota, as well as locals looking for unique items, Napier said.
"At Jewelry by DeCory, we actually design and produce all of our pieces locally. Our designs are meant to represent aspects of the beautiful Black Hills region where we live. We want our customers to be proud of the jewelry they wear, while also supporting local artisans and women with a living wage.
After graduating from high school, Napier began making jewelry and discovered a lifelong career. He learned the trade at Coleman's Fritzel. Coleman Fritzell, a jewelry manufacturing company, said Napier has moved to Rapid City to produce his gold product line from the Black Hills.
"I just needed a job, but I never thought I'd love it, never thought I'd be good at it," Napier said. "I've been his technical jewelry maker for 40 years. I used to go to large factories and help streamline production."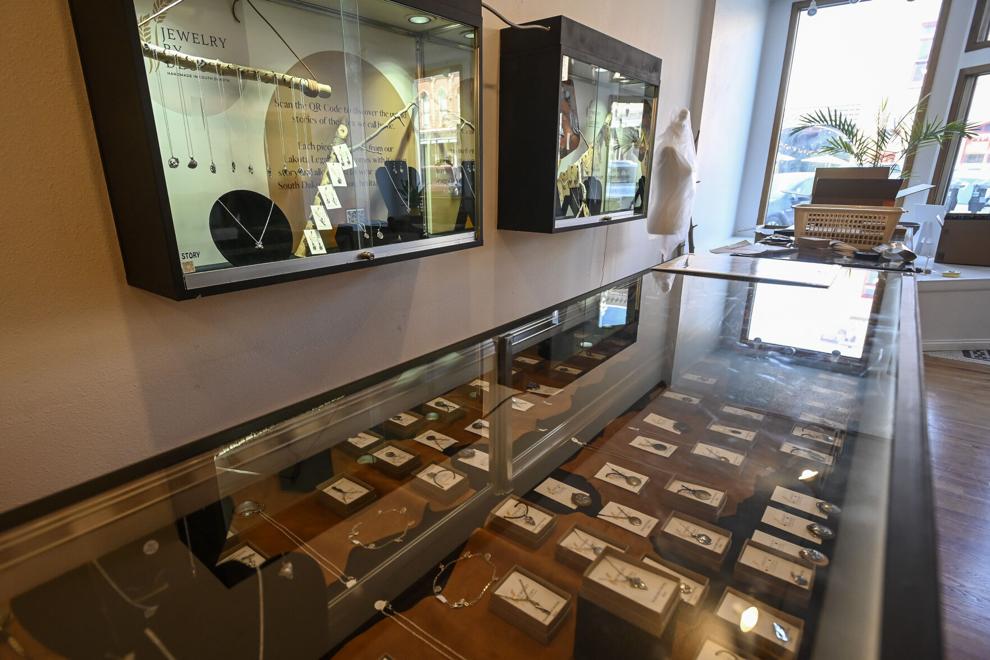 "I have traveled the world and focused on making jewelery on the shop floor. [computer-aided design]During my journey, I have learned many tips and tricks and I am happy to pass on what I have learned.
Nurturing future jewelery craftsmen
Napier has a passion for teaching, which is an important part of the Jewelry Monk website and occupies much of his work at the Jewelry Monk Studio. He currently teaches aspects of jewelry making in videos on jewelrymonk.com and his Doug Napier Jewelry Monk YouTube channel.
His long-term goal is to open the DeCory Jewelry Institute, a non-profit trade school. Napier envisages his two-year trade program teaching students the skills of manufacturing and selling gemstones, including computer-aided design, marketing and sales. It builds on the mentorship and training that Napier already provides through Jewelry Monk.
"By teaching someone how to solder for the first time, you will have more fun [than consulting for manufacturers]"I want to focus on giving back to technology," Napier said. "I'm looking at making jewelry as I'm equipping jewelers. It's more of an educational production center."
Napier said the school is now in its formative stages and is starting to spread the word so it can raise funds to open the Decoree Jewelery Institute.
"We are looking for people who want to bring the jewelery manufacturing trade locally or locally," said Napier. It means you can be a non-profit, you can create something you can sell that will fund the school."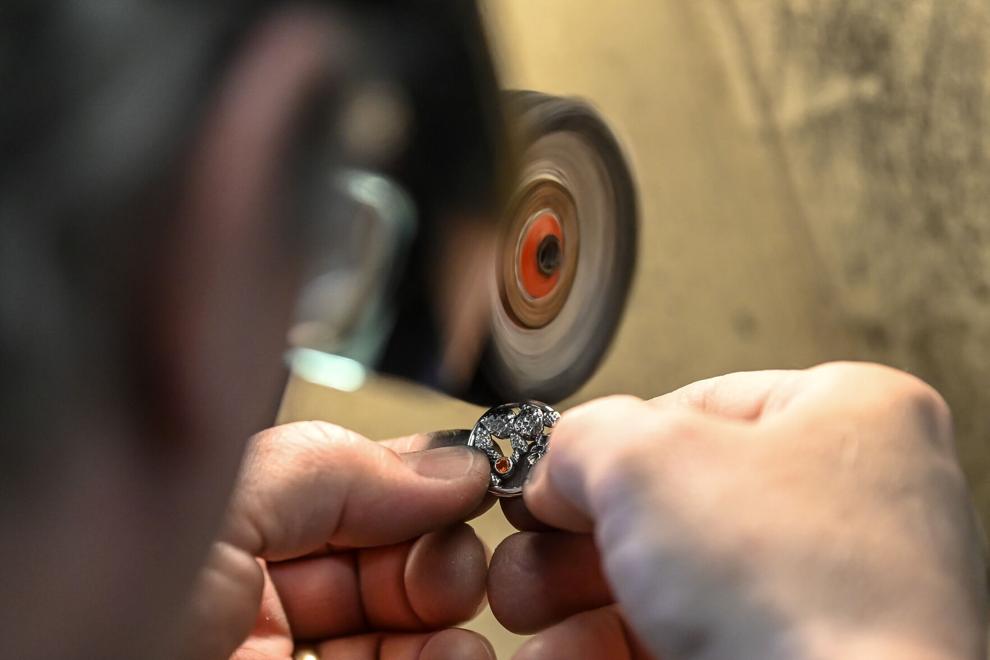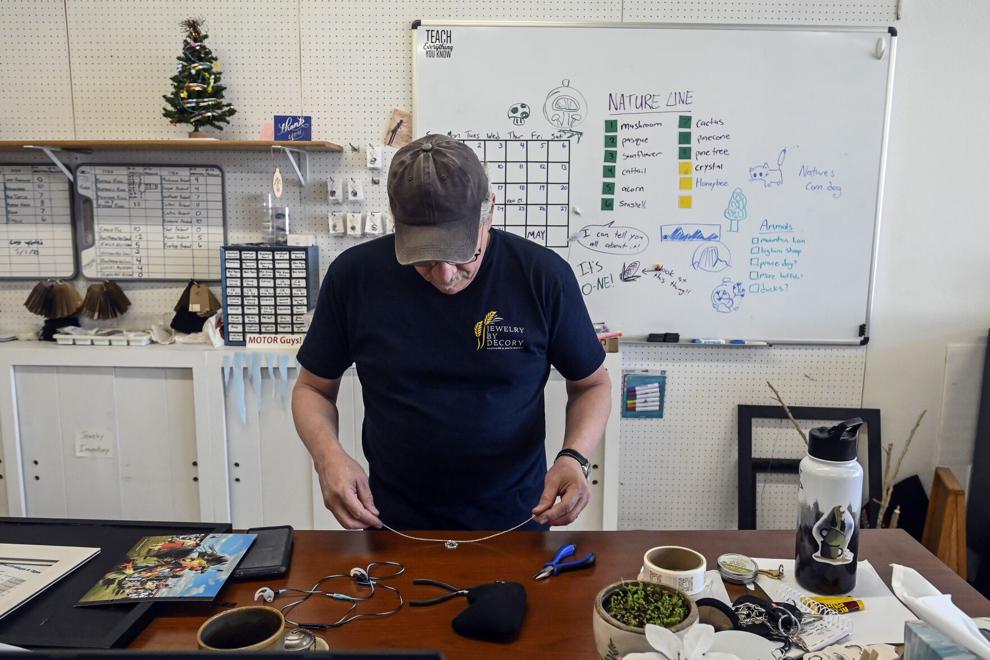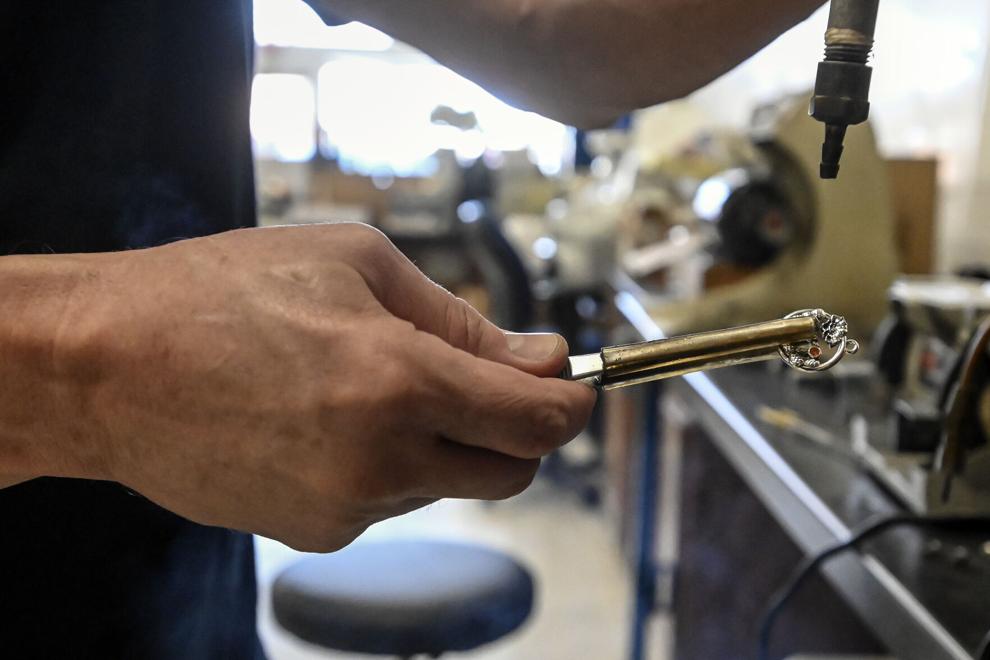 Source link