Jewelry
Guernsey to auction Princess Diana's 'Swan Lake Suite'
NEW YORK—Next month in New York City, Guernsey will auction the necklace and matching earrings that Princess Diana wore in her last public appearance.
On June 3, 1997, Princess Diana wore a diamond and South Sea pearl necklace to attend the opening ceremony of the British National Ballet's 'Swan Lake' at the Royal Albert Hall in London. Photos of her that night traveled the world and made two front covers of People Magazine, including her 1998 hardcover issue.
Princess Diana was also involved in the design of the necklace made by Garrard, the British crown jeweler at the time. After the ballet, she returned it so Garrard could make matching earrings.
However, just before the completed suite was returned, the princess was tragically killed in Paris.
Collectively known as the Swan Lake Suite, the pieces were unveiled at the Pierre Hotel in New York City on June 27, just weeks after Princess Diana wore the necklace at the Royal Albert Hall. put up for auction.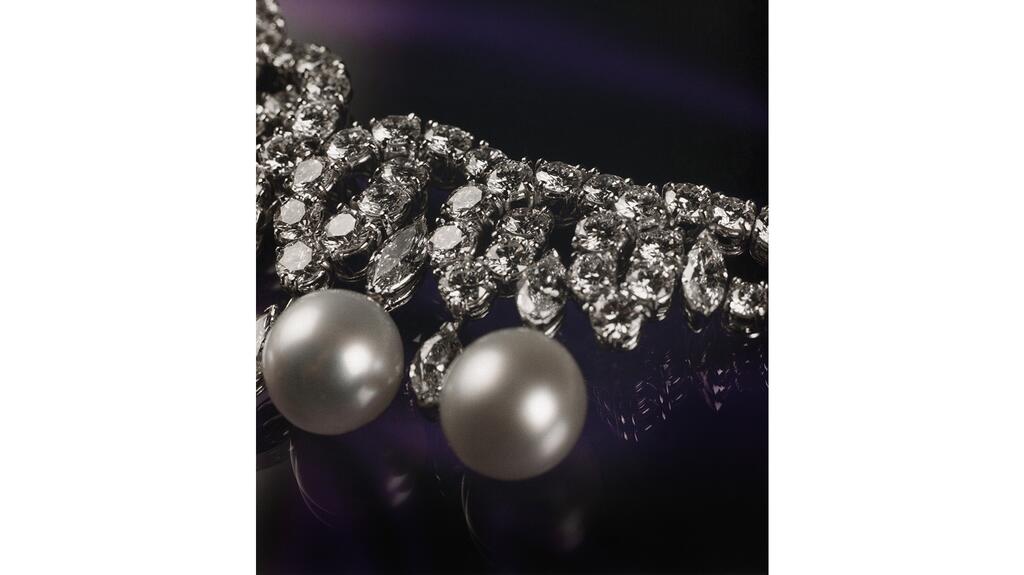 This necklace is made up of 178 marquise brilliant and round brilliant diamonds and seven 12 mm South Sea pearls. It is mounted in platinum and contains over 50 carats of diamonds.
The coordinating earrings feature round brilliant and marquise cut diamond clusters and drops of South Sea cultured pearls. This is also made of platinum, and it is a claw set with peg and clip fittings.
Former Garrard president David Thomas told current Guernsey president Arlan Ettinger that the princess was involved in jewelry design and loved South Sea pearls.
A few days ago, Ettinger received an email from Evelyn Poumelek, the lead designer at Garrard in 1997.
In it, she said she was thrilled to find out she was working on Princess Diana's project, describing the whole workshop as a "delight."
Typically, it would take Garrard about six months to prepare a bespoke piece of jewelry, Pumelech said. However, they worked "diligently" to perfect her piece for the Princess, and went out of their way to ensure that every diamond was a perfect match for her appearance in the ballet.
The "Swan Lake" suite was of particular importance to Princess Diana as she stepped out of the British royal umbrella of protection. Even after her breakaway from the royal family, she retained the title Patron of British Dance. As a princess, much of the jewelry she wore on special occasions was borrowed from royal property, but as an independent person, she had her own identity.
"When she went out into the world on her own and became a strong and dynamic woman, it was hers, not borrowed from the royal family or anyone else," Ettinger said.
Here's a related story…

It meant a lot to her to wear this diamond and pearl jewelery she helped design on such an important occasion. Many speculate that Princess Diana was more photographed that night than on any other occasion than her wedding day in 1981.
Embed from Getty Images
However, her independence was questioned after her death, as the suite was left without an owner and was not subject to royal protocol.
Based on information Mr. Ettinger received from Mr. Garrard, he believes that Princess Diana's then-boyfriend and Harrods heiress, Dodi Fayed, intended to give her the jewelry. But when they died in August, the jewels had not yet been paid.
"Garrard was faced with the fact that these gems come at a price," Ettinger said.
Princess Diana's family has authorized the sale of the Swan Lake Suite to private buyers, donating a portion of the proceeds to UNICEF in recognition of Princess Diana's efforts in eliminating landmines.
According to reports, Garrard contacted an English lord, who purchased the jewelry for his wife. Reportedly, when he learned it belonged to Princess Diana, he never wore it because he felt so uncomfortable with his connection to the tragically deceased late princess.
Later, Garrard's then president, Thomas, contacted Guernsey.
On December 18, 1999, the suite was auctioned off and sold to Texas businessman James McKinvale for $1 million. His daughter got married wearing the jewel. But the financial crisis of 2008 forced McKinvale to sell, and Ettinger again helped manage the sale of the suite.
These gems were purchased through a private sale by the current owners, the Ginzburg family, a Ukrainian deeply affected by the war in their homeland.
Ettinger said the family are loyal customers and have become friends over the years.
"I know their hope is that the money from the sale can be used to rebuild." [of Ukraine]," He said.
According to Guernsey, with Prince Charles being crowned as King and one of her sons set to become the next monarch of England, it is unlikely that other pieces from the late princess' jewelry collection will be sold. It was so low that he ended up buying the Swan Lake suite. A once-in-a-lifetime chance.
The current estimated value of jewelry is about $5 million, but over the years, Ettinger says many items have been enhanced beyond the intrinsic value of the gemstone by their association with great people and great events. I remembered that
"The limits are endless," Mr. Ettinger said of the expected sale price.
The auction is scheduled for June 27th, but interested buyers should request a preview now. Pre-auction offers are also being accepted. The suite will be returned to Garrard's London showroom before the auction, where it may be on display for several days.
For more information, visit the Guernsey website.